As a New Hampshire Wedding photographer, outdoor natural decor is a dream to document!

This is another beautiful wedding decorated by Pollyanna & Rhiannon Ford, this wedding had the beautiful theme of a Victorian tea party, or high tea.
The handmade altar is made of fallen birch trees from the families large property and adorned with tiny silk flowers. This makes for a perfect statement piece for the ceremony without pulling away from the beautiful surroundings.

Once we move inside the reception tent you will again find the native New Hampshire birch trees, It really brings the outside in and makes you feel surrounded with nature. Each branch has a beautiful tea light hung from it, they were later lit during the reception for a beautiful twinkling glow.
The center pieces are composed of antique novels topped with an assortment of proper tea cups and pearls. You will also notice that the table numbers are years, and the years correlate with the framed photograph on the table, the images are those of family members and the year is the year of their marriage. It really brings the love from every generation full circle to surround this couple.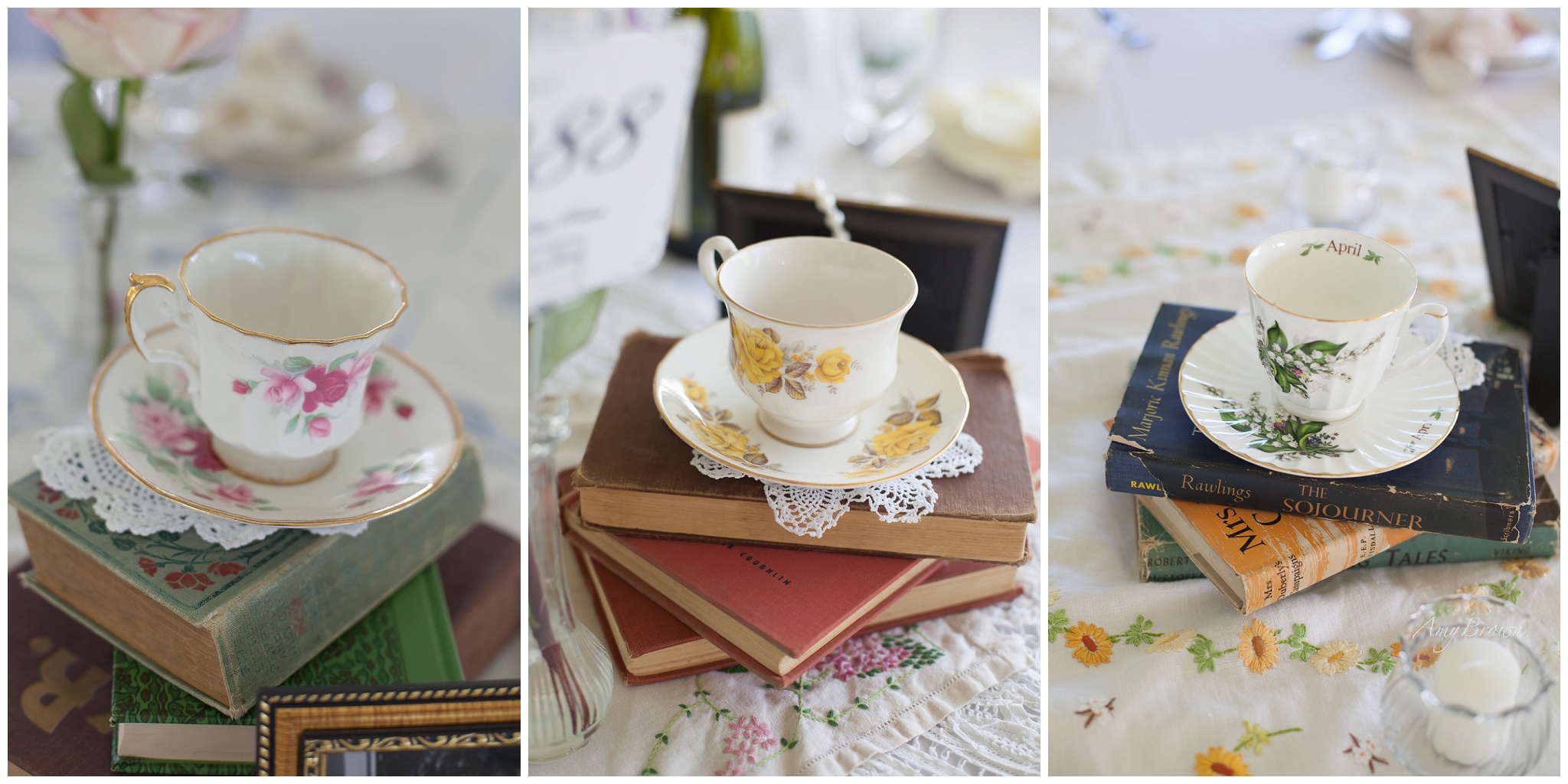 If the party were to become to much and the guests needed a place to sit and take a quiet moment, Polly and Rhiannon provided the perfect retreat under a beautiful tree, which was also decorated in beautiful flower hoops. If it also aside from the tent where you will find the gift table and adorable card box, which in this case is a theme fitting antique suitcase.
If you are newly engaged or in the planning process of your wedding I would love to chat with you about documenting your wedding day! Click here for more information about working with Amy Brown Photography on your wedding day!