When you are a New Hampshire wedding photographer, "wedding" and "engagement" are pretty standard email subject lines but this wedding was nothing standard! This was a surprise wedding at Flag Hill Winery, Lee, NH.

A surprise wedding!! What?! I know!!
The original email inquiry read Engagement Party Coverage, but at that moment little did I know that it was no engagement party I would be documenting!

Two weeks prior to this gorgeous day it was snowing ... yup snowing in April, because well it's New Hampshire. This state sure is lucky that summer and fall are beautiful here, because winter and mud season spring sure are lacking!

The last thing I was expecting that week was to be scheduling an outdoor wedding ceremony at Flag Hill Winery in Lee, New Hampshire, but I was very happily mistaken!
The sky was a beautiful bright blue and the sun was shining bright in the sky from the window you would never know that the wind was whipping and it was only nearly 40 degrees at 9:00am. But no wind or cold air was going to stop this adorably sweet couple from surprising all of their guests with their big day!
This day was strategically chosen, and the story behind it all made for the most bulletproof of reasons for the location of the "engagement party." The groom is a Durham, New Hampshire native and his brother tragically passed away, each year since, they have a 5K road race in his name and this year would be the last year that the family and friends would be coming together for this race. When I spoke to Jen to made the sweetest comment about how the couple truly wanted something positive and happy to be the lasting memory of this final race, and really what better of a happy memory than a surprise wedding!!
The brides younger brother had the honors of announcing to everyone that they were not actually there for an engagement celebration, but for a wedding! There was a quick beat of silence as everyone took it in and then there was a roar of clapping, cheers and a few "I told you so!"
I am nearly positive that I could see the brides goosebumps as she walked back down the aisle and although she was very excited, I have a feeling that these were more weather bumps than nerves! This didn't stop us from doing a quick jog... very quick jog... for photos around the Flag Hill Winery vineyard before hustling inside to get warm!
The couple spent the next few hours celebrating and laughing with all of the amazing friends and family that had drove up and flown in for the weekend. We then made our way over to Three Chimneys Inn to enjoy the warmth that had made its way into the day, and spend a bit more time on the couples photos.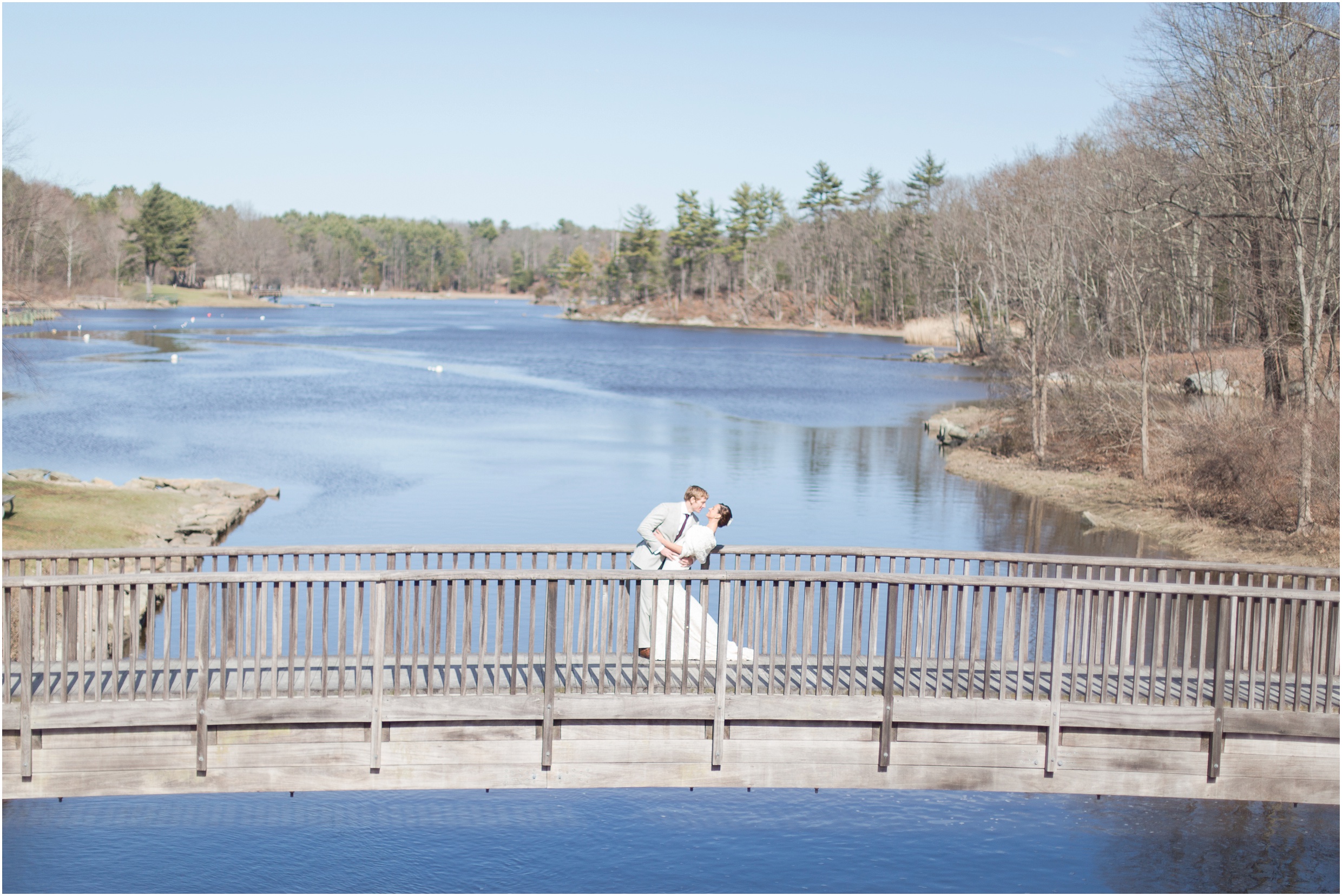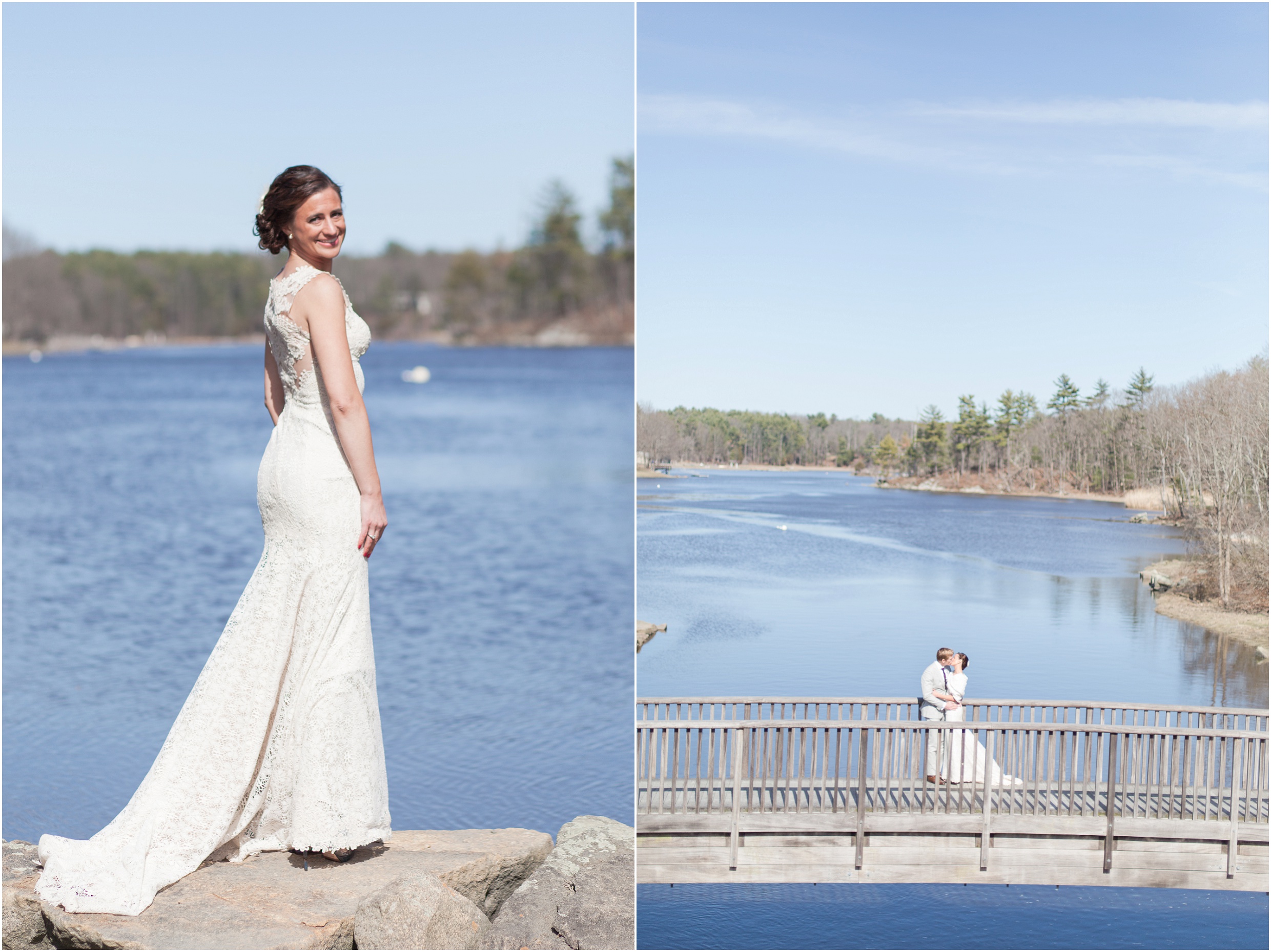 This entire day was truly filled with love and you was apparent that this couple was truly sweet and cared for everyone they knew, because the love that was shown back to them was amazing.

Thank you Rob and Jen for the amazing honor of photographing your day, and spending the time around your friends and family. Best wishes to Jeff and Brooke, may they also have a day filled with family, friends and endless love this August!

FEATURED WEDDING: FEATURED ON BORROWED AND BLUE

VENDOR CREDITS

WEDDING VENUE | Flag Hill Winery & Distillery
Lee, New Hampshire

ADDITIONAL PORTRAITS | Three Chimney's Inn
Durham, New Hampshire

BRIDES DRESS | Anthropoligie Bridal Line, BHLDN
GROOM SUIT | Suit Supply
FLOURIST | Floral Artist Tina Fottler Sawtelle at
Pinewoods Yankee Farm Lee, NH
BRIDAL MAKEUP | Joya Beauty
BRIDAL HAIR | Hair That Moves
VIDEOGRAPHER | Selah Films
Are you planning your wedding or newly engaged? I would love to speak with you about planning your engagement photography session and your wedding day! In the mean time check out here for more information on what a wedding day with Amy Brown Photography means.