Being a New Hampshire wedding photographer means that you have to be prepared for any weather. As any New Hampshire native knows, it could be sunny one moment, raining the next and depending on the season snowing the next! Leading up to this wedding the weather was beautiful and sunny and the night before the sky just opened up! I was concerned as to how the bride would handle it, but she was a champ! She focused on her beautiful day and the fact that she was going to be marrying her boyfriend of TEN YEARS! The love was real, and the couple was truly all about enjoying their day and becoming one!
We started the day at the beautiful Portsmouth Marriott and then ventured over to the Portsmouth Country Club in Greenland, NH for their beautiful fall wedding.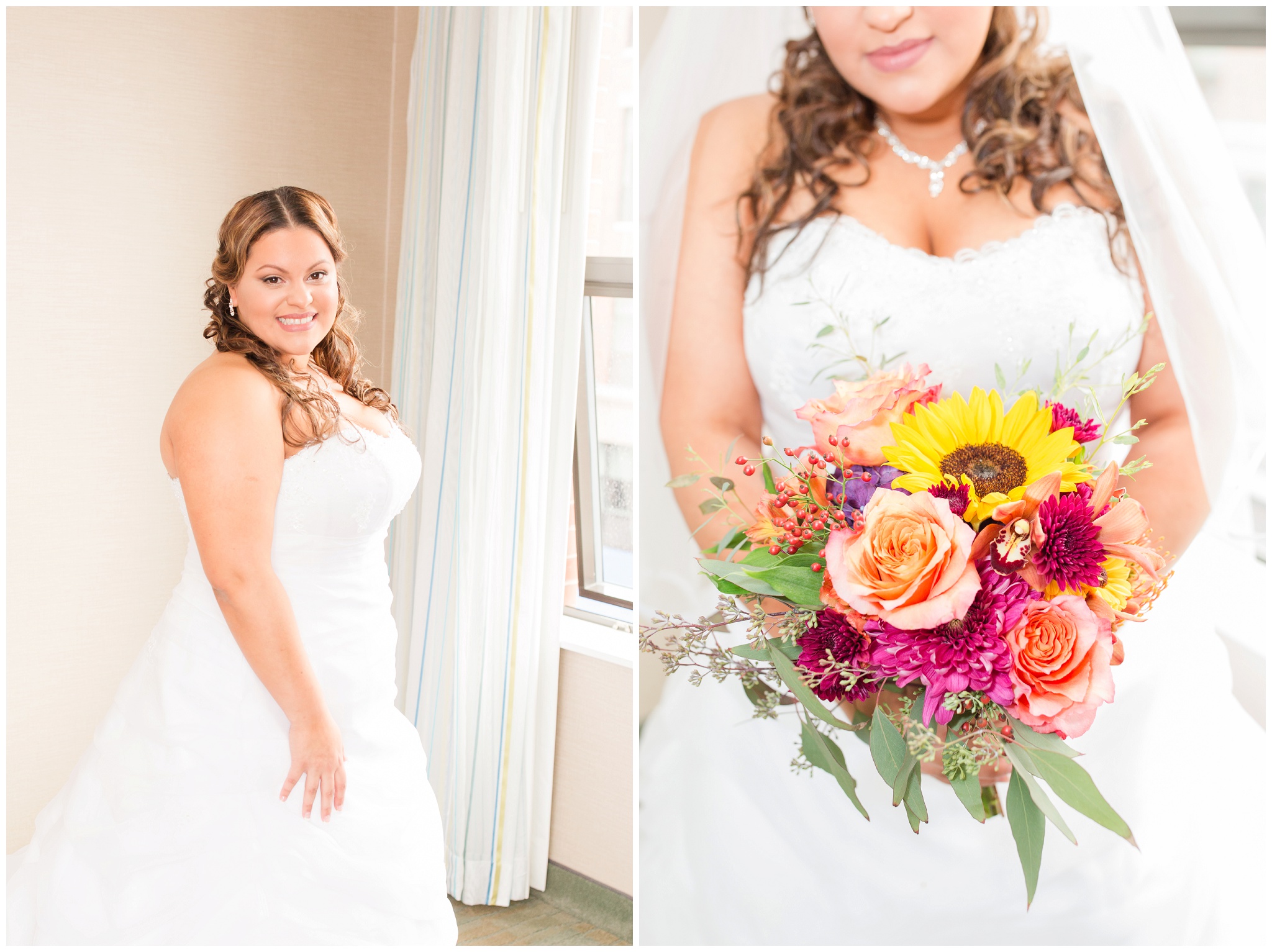 The family of the bride surprised her with a beautiful pin in memory of the family members that she has lost. Tissues were on hand and it was a beautiful show of love and affection by all the ladies who mean the most to her. I love when families choose to gift the bride and groom something special on their day, it makes the day that much more sentimental, and this pin is something she will have to forever look upon.
Adriana and Alvin choose to keep with tradition and see each other while walking down the aisle, and instead choose to do what we called a "sneak." We brought the two together to hold hands and wish each other love before whisking them away into hiding until the bit moment!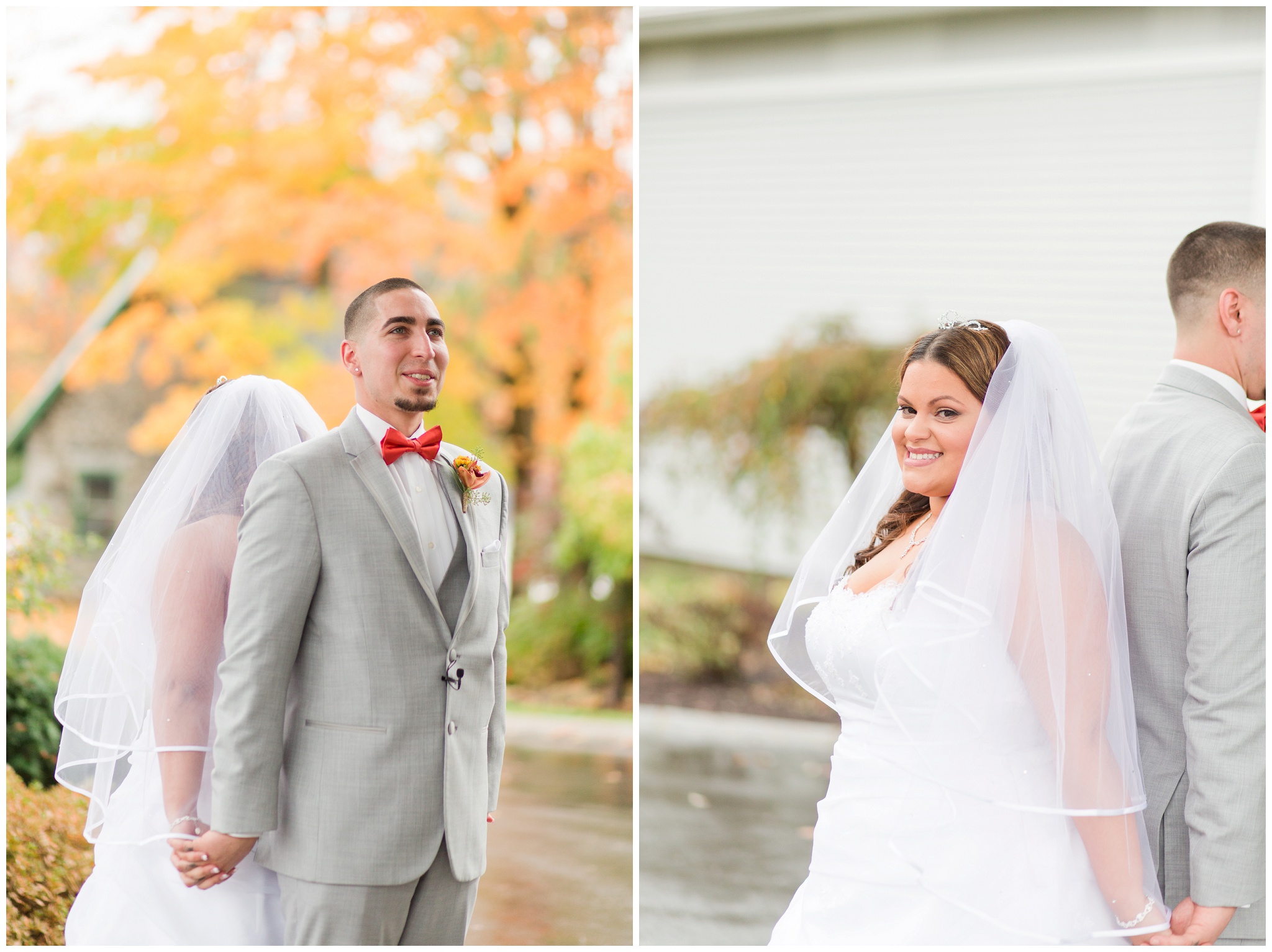 Although the couple themselves did not choose to do a first look, Adriana did have a sweet first look with her father just before the ceremony.
This group most definitely knew how to party and dance the night away and DJ Cito was ever so accommodation, and amazing!