I am not sure if there could have been any more of a perfect place to have this sweet couples engagement session than downtown Newburyport, MA. They have a love of water, boats and very clearly each other! With each kiss or hug Meaghan leaned right into Talon and I could not help but smile every time! So sweet!! Their feelings for each other came across in the most genuine of ways.

As a seacoast New Hampshire wedding photographer I love shooting on and around the water and this location brought the beauty of old work cobble right to the waters edge. I love to start each session by chatting a bit and walking together scoping out the area and if the couple is familiar with the location, I like to get their full input on what areas they like the best and why they choose a certain area. I very quickly learned why this area was special when Meaghan and Talon jumped right in by talking of boating and tropical vacations all geared around the water and Meaghan taking her lunch break by walking around the old streets and taking in the salty air.

Their wedding next summer at Flag Hill Winery will most definitely be one of beauty and love!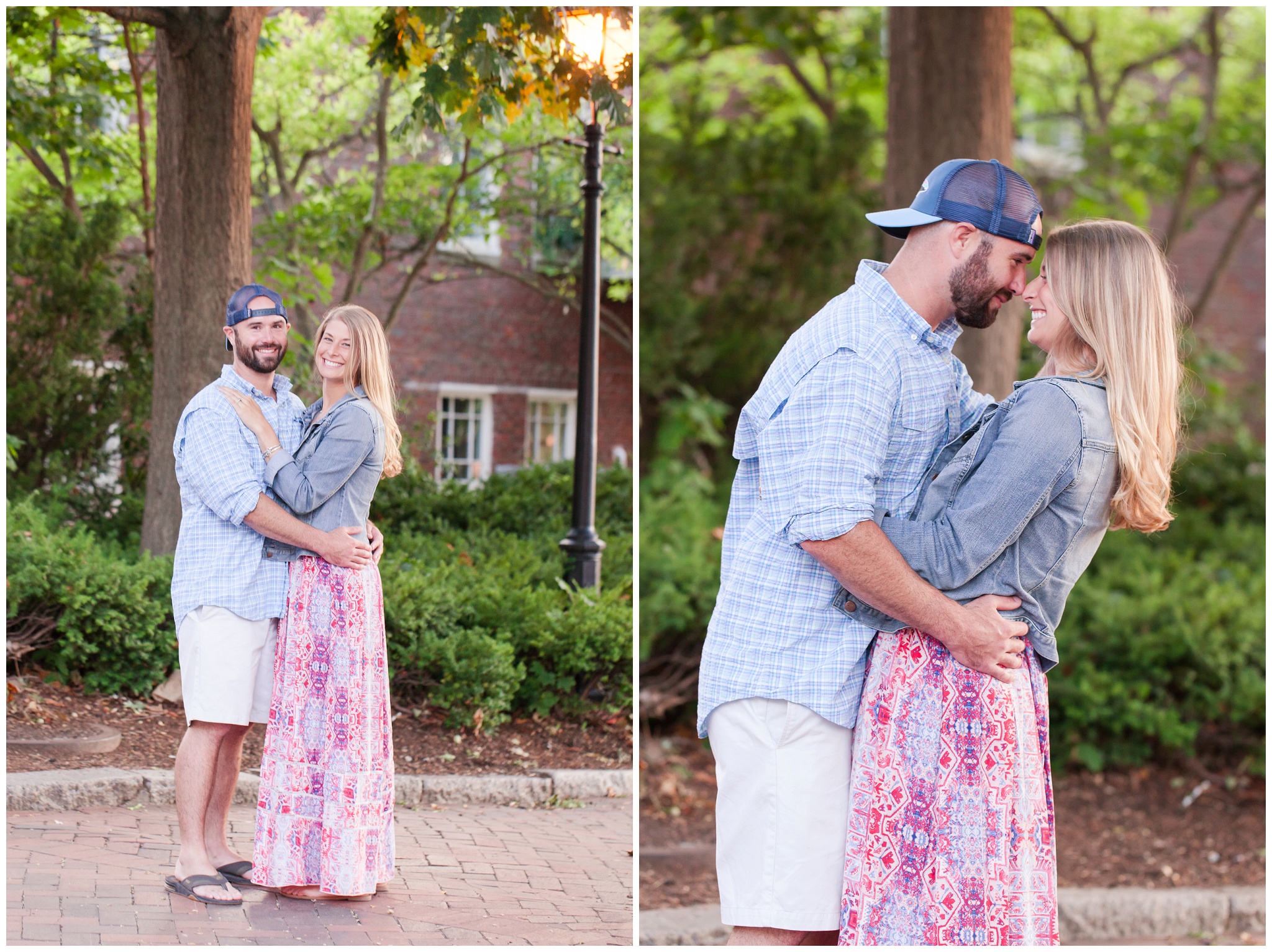 I WOULD LOVE TO HEAR FROM YOU IF YOU HAVE ANY QUESTIONS OR WOULD LIKE TO INQUIRE ABOUT YOUR BEAUTIFUL WEDDING DAY